I saved these off the Internet Archive years ago after having DM'd with a blogger on Instagram whose name is now escaping me. She had a great blog post re-creating this pizza, with amazing photos that took me on a nostalgia trip straight back to the school cafeterias of my youth in the Kansas City suburbs.
They're standardized USDA recipes, so they should be familiar to anyone of a certain age. I'm not transcribing them (yet), just presenting them here as a JPGs for posterity.
Note: The Internet Archive, and its Wayback Machine, are crucial pieces of Internet history and infrastructure. If you value the service it provides, join me in kicking in some funds: archive.org/donate. It's under attack from the big US publishing houses.
USDA Pourable Pizza Crust Recipe
USDA Pizza Crust Recipe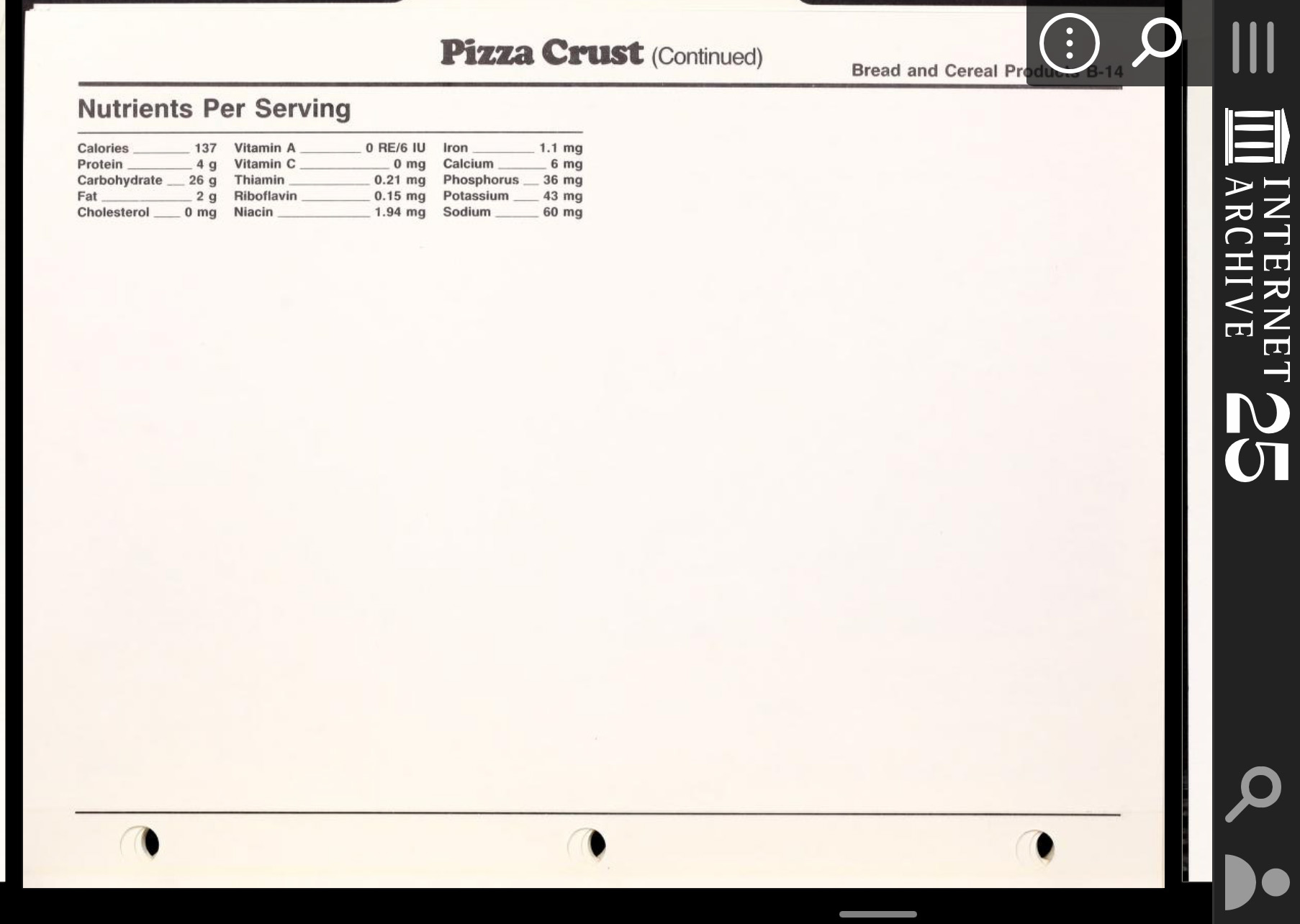 USDA Pizza with Ground Beef Topping
USDA Pizza with Cheese Topping